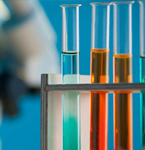 To ensure top quality, our Quality Assurance (QA) team tests products during each phase of manufacturing.  They document everything to keep track of all processes, action implementations, and assessments.  Meanwhile, they oversee employee training, environmental control, plant safety, etc.
We recognize the QA department as an integral part of our customer service.  Our QA professionals build your specifications and requirements into the manufacturing protocols, to provide true custom manufacturing, and true customer satisfaction.
We do not compromise when it comes to product quality and consistency.  Our QA team pledges to maintain the highest degree of service, integrity, and devotion to our customers.  Beyond that, our management team is committed to ensuring the continual improvement of the QA/QC system, and to fulfill and exceed our customers' specifications and expectations.